Gel heel pads for Plantar Fasciitis
Cushion your Plantar Fasciitis pain and protect your heel with these heel cups for Plantar Fasciitis.
These are one of the most popular choices among Plantar Fasciitis sufferers with good reason. They help soften and cushion repetitive blows to your painful area as you go about your day.
Their reusable adhesive area means they can be transferred from shoe to shoe as needed, reducing your pain no matter what the occasion.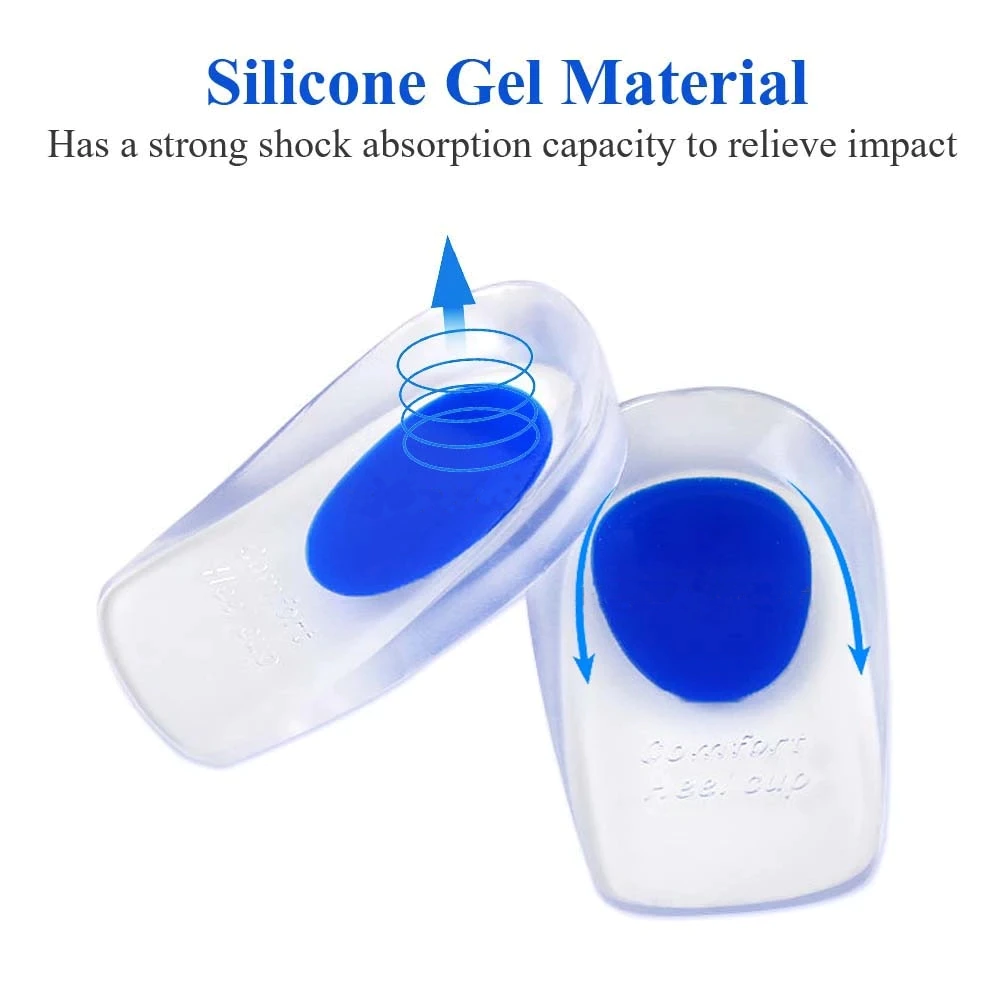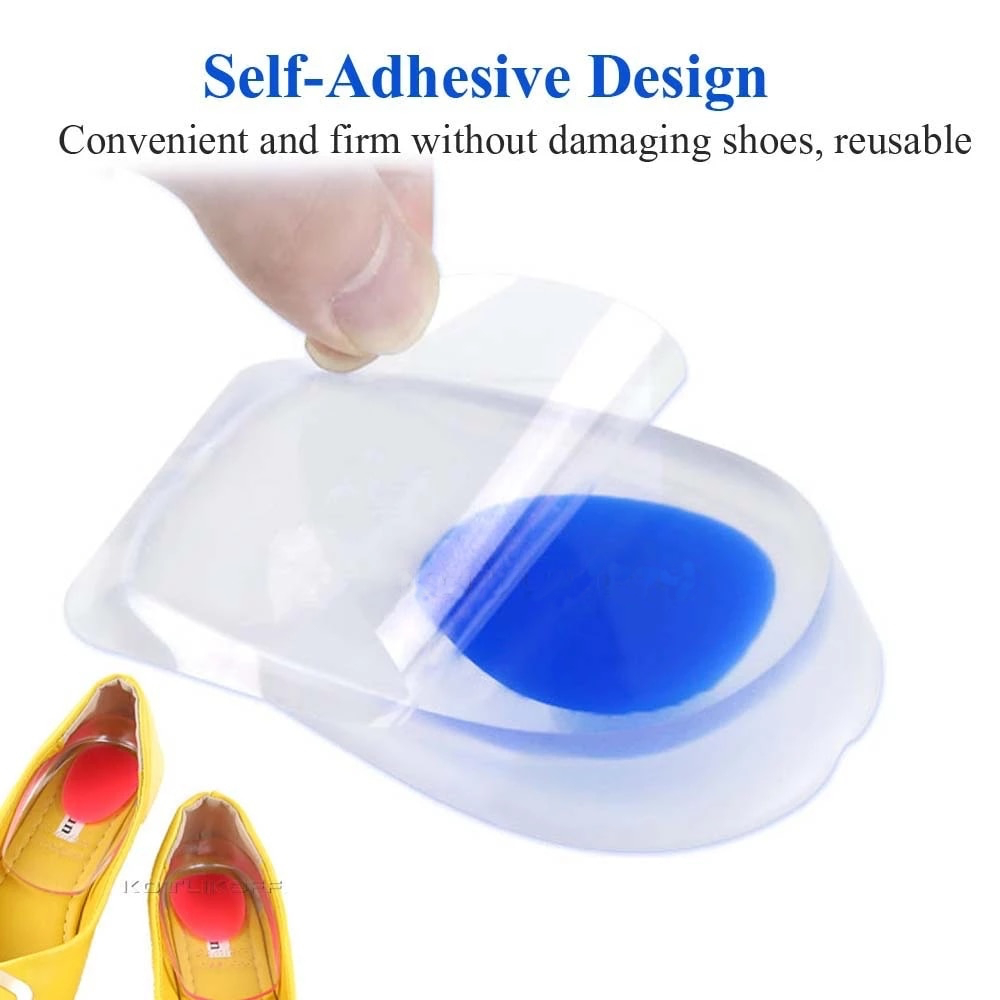 By cushioning your heel you are allowing your Plantar Fasciitis the essential time that's needed in order to heal. The soft silicon material is perfect for absorbing impacts and strains normally placed upon your heel while walking. 
Cushioning the area is also important in making sure that you don't suffer further injury since people often change their walking style to compensate for the pain that they're feeling which causes secondary injuries.