The essential 11-piece Plantar Fasciitis Kit – Designed for use after a night splint
Whether you've just began to experience Plantar Fasciitis pain or whether you've had it for some time and need extra help, this is the essential recovery kit that you'll need to get you back on your feet and reduce your overall pain.
In this kit we've included items that are going to help reduce inflammation (pain) and speed up your recovery in a variety of ways.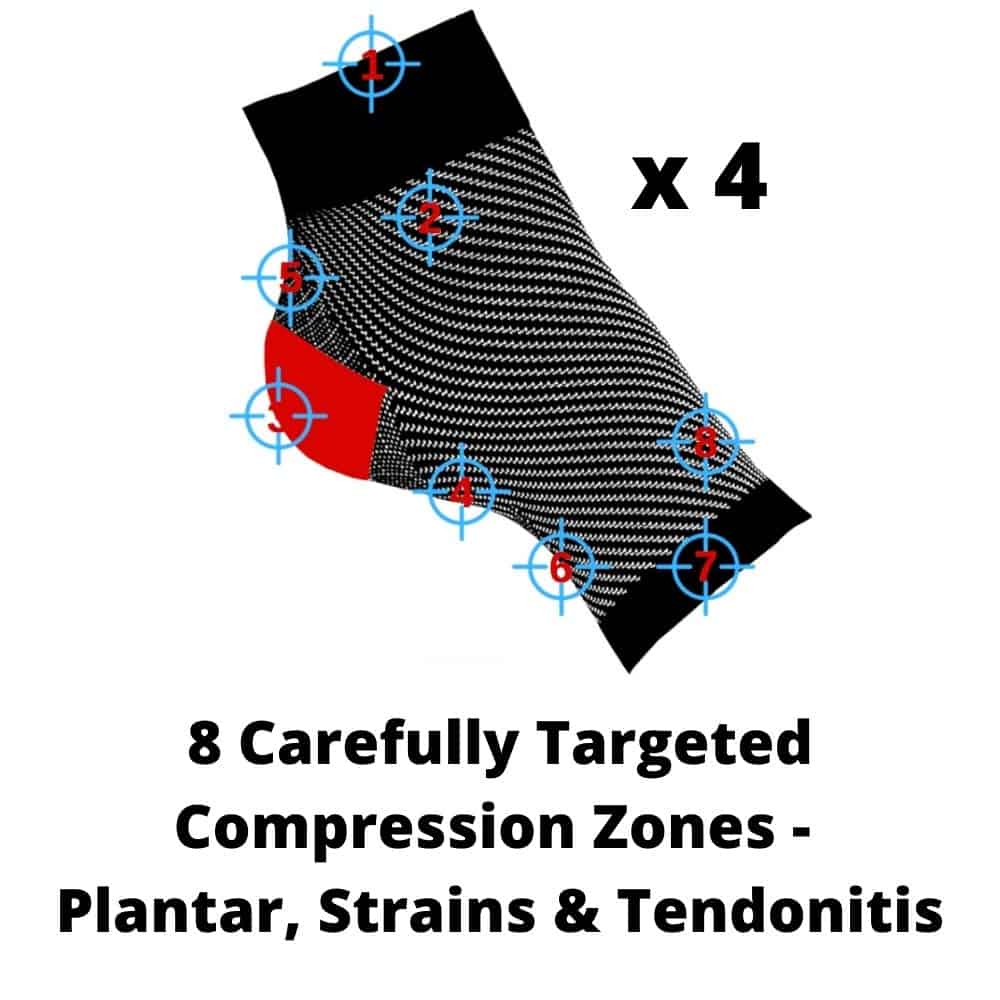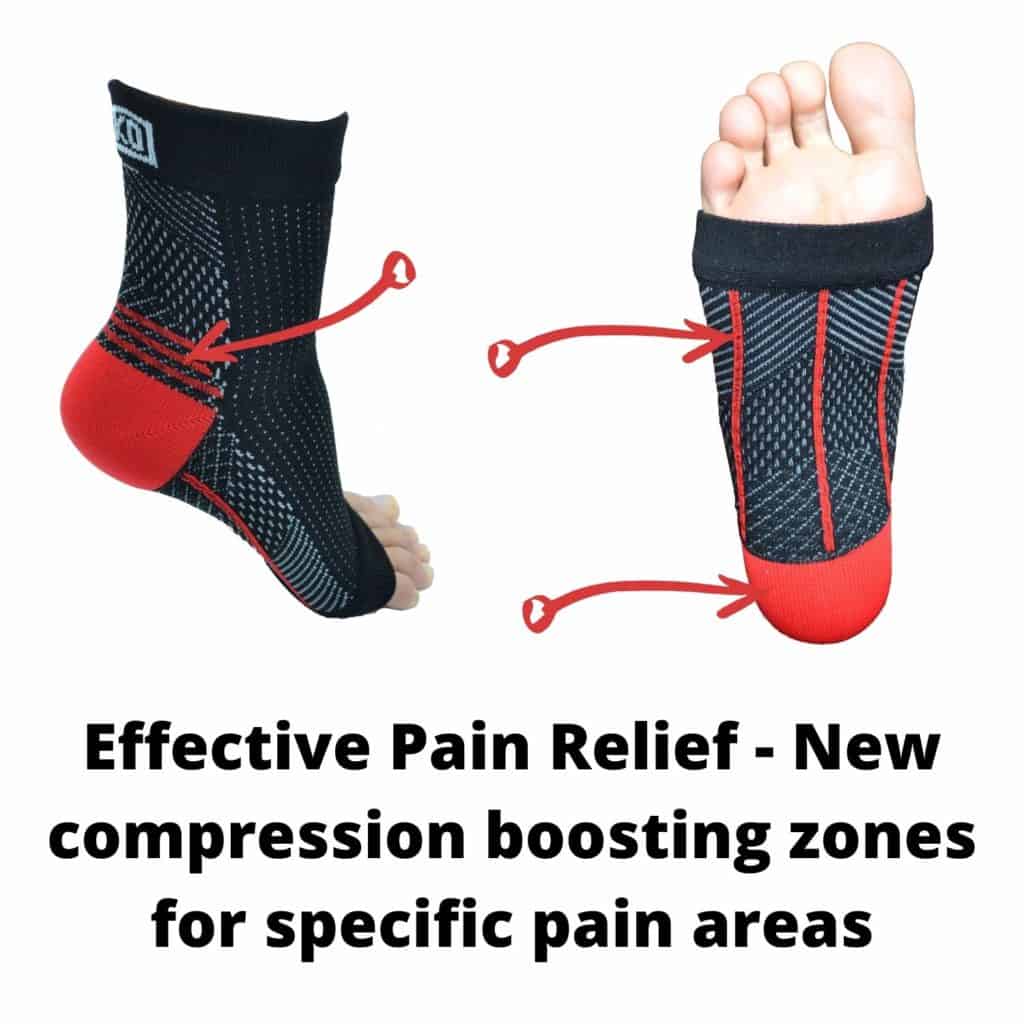 Plantar Fasciitis Compression Socks (x4): The 4 pairs of socks included in the kit help in a variety of ways. The targeted compression zones help provide your ankle with the extra stability needed in order to reduce the strain on your plantar fasciitis and allow it to heal.
As well as supporting your ankle, the socks help provide support to the arch of your foot, meaning less use of your plantar fasciitis, further reducing pain and speeding up recovery.
Silicon Heel Pads (x2): These help reduce your overall pain from day one. Their specialist design means that you can wear them barefoot, with shoes, slippers or socks. These softer and diffuse the weight through your heel. Perfect for cushioning long days on your feet.
Spiky Massage Ball: This helps to loosen your tight plantar fasciitis (reducing pain) and stimulate blood flow to the area. More blood flow = faster healing. Particularly effective for lessening the pain of those first morning steps or when you've had a painful day on your feet.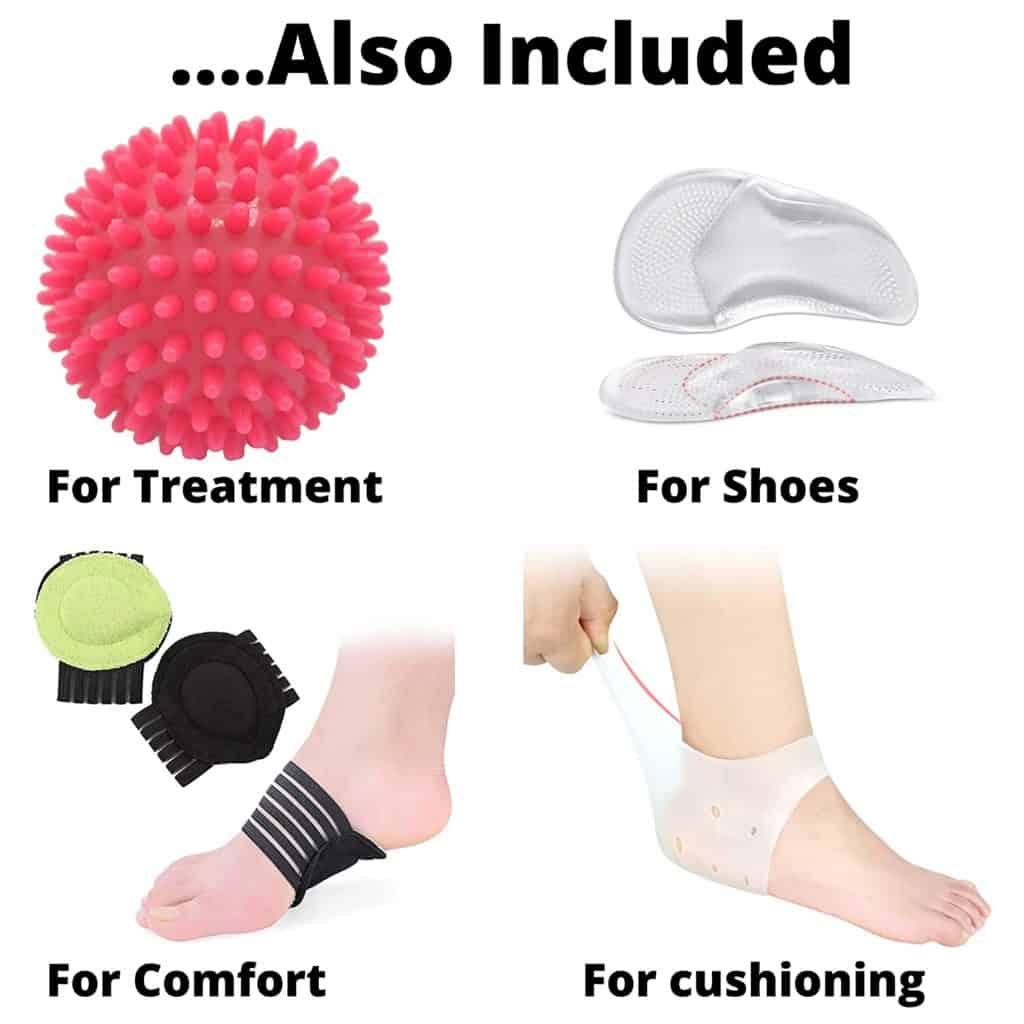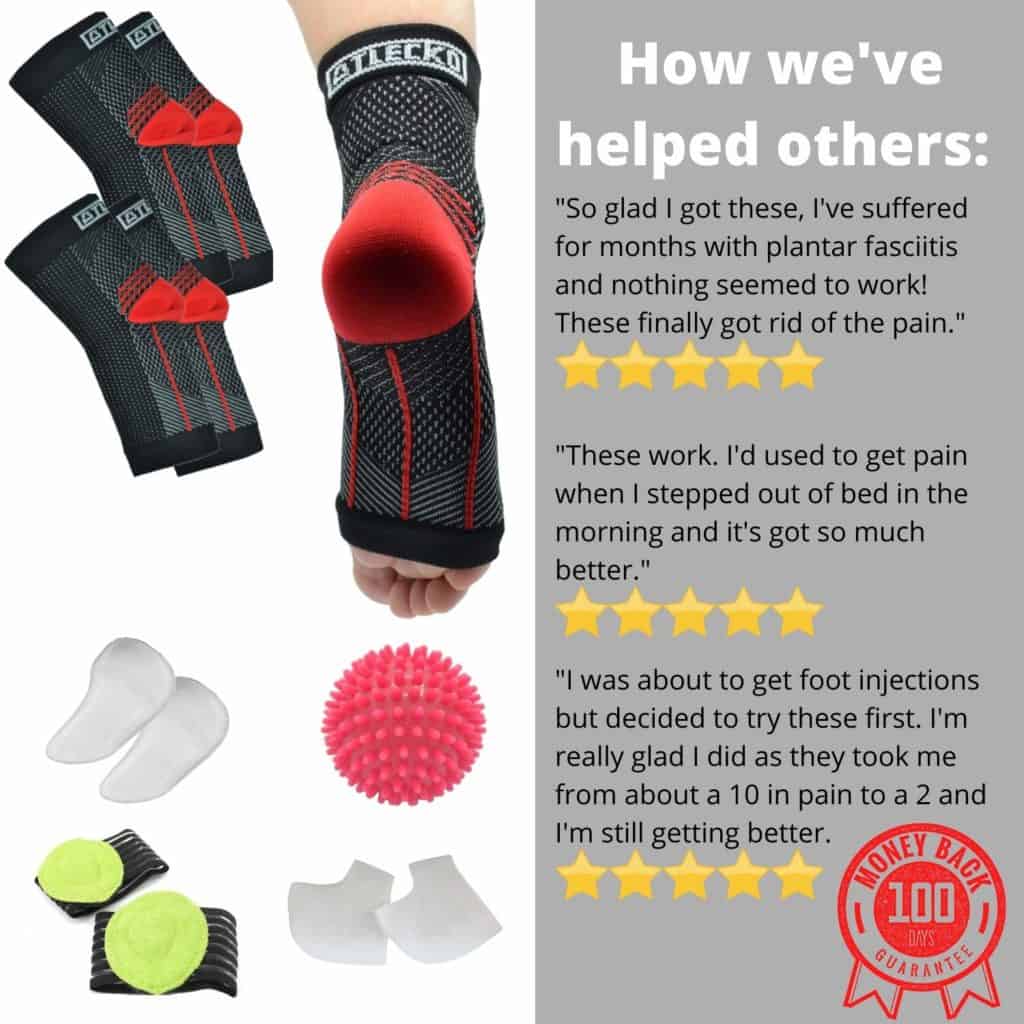 Shoe inserts (x2): When inserted in your shoes, these help support your arches and keep an optimal foot shape. In time, this helps reduce pain and correct gait problems such as pronation (rolling to the inside of your foot) that is often the original cause of Plantar Fasciitis for a lot of people.
Arch cushions (x2): Best used when stationary on your feet rather than walking. These are ideal for people who need to stand in a fixed position at work and need extra comfort for their arches. These can be used together with the silicon heel pads to provide pain relief and comfort for the whole foot.