Plantar Fasciitis inserts & orthotics
Plantar fasciitis shoe inserts are crucial recovery from Plantar Fasciitis.


They work in a number of ways. They help correct any walking irregularities such as over-pronation of suppuration which may be contributing towards any Plantar fasciitis pain.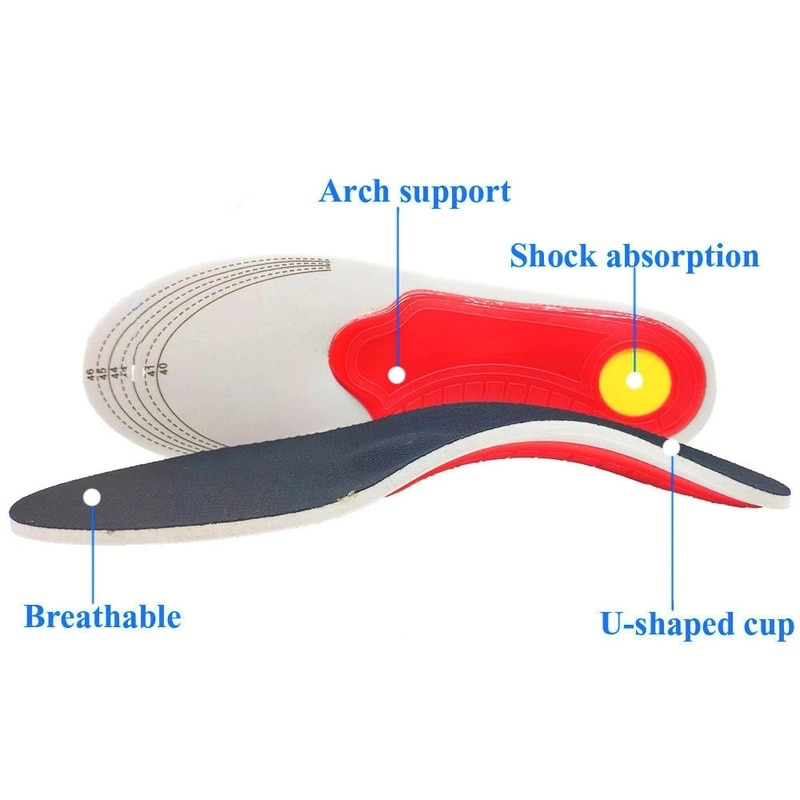 By supporting the arch off the foot, they also release tension on the Plantar Fasciitis, giving it the rest and relaxation needed to heal and not become further injured.
The soft heal area of these inserts also allow cushioning off the painful area around the heal, preventing further damage and allowing the wearer to continue with their day. This is particularly useful when spending all day on your feet.
The shape also helps distribute forces evenly across the foot rather than focusing impact on the heal, a crucial step towards healing, particularly if the wearer has changed the way that they walk in order to compensate for an injured Plantar Fasciitis.